A website that converts? Yes please.
A fast website that looks beautiful, is nice and easy to get around and is high-performing? An absolute must. Your customers have options – so.many.options. If your site isn't up to scratch, they'll be on their merry way quicker than you can say Usain Bolt. 
First stop on the website express is, you guessed it.. Design. We map out how you want the website to look, and give it that personal feel. This part is all about making sure your website looks great and actually represents who you are as a brand but (and this is where we differ from most "developers") we also ensure that the user journey is spot on! 
We don't use the same ol' templates you'll see peppered across the internet. You're unique, and your website needs to reflect that.
Once the design is taken care of, our attention turns to how your website performs. When we say 'performs', what we really mean is 'converts.' We build quizzes to help your customers land at products that are right for them, add multiple landing pages to make the content specific to that visitor (and what they're looking to buy!) and sprinkle in other little tactics to make sure we're giving your customer an amazing experience on your site. 
Most businesses don't put this much emphasis on the customer experience. It might be why most businesses don't make enough sales.
You are not most businesses my friend!
By focusing on your site from a customer's point of view, and building absolutely everything on your site with that in mind, sales and enquiries will take care of themselves. 






eCommerce websites, bring one big advantage we design and build from a UX perspective and therefore our sites look great, work well and most importantly convert – You may not be looking for a rebuild, often we are asked to help businesses that have built the platform already but need to update/redesign or improve the site functionality to achieve their sales KPI's
B2B websites are no less important and should not be considered "brochure sites"
They help google find and present your business to your ideal clients, they are very often the first contact your potential client will have with you..
They are landing pages, lead captures, database builders and much more..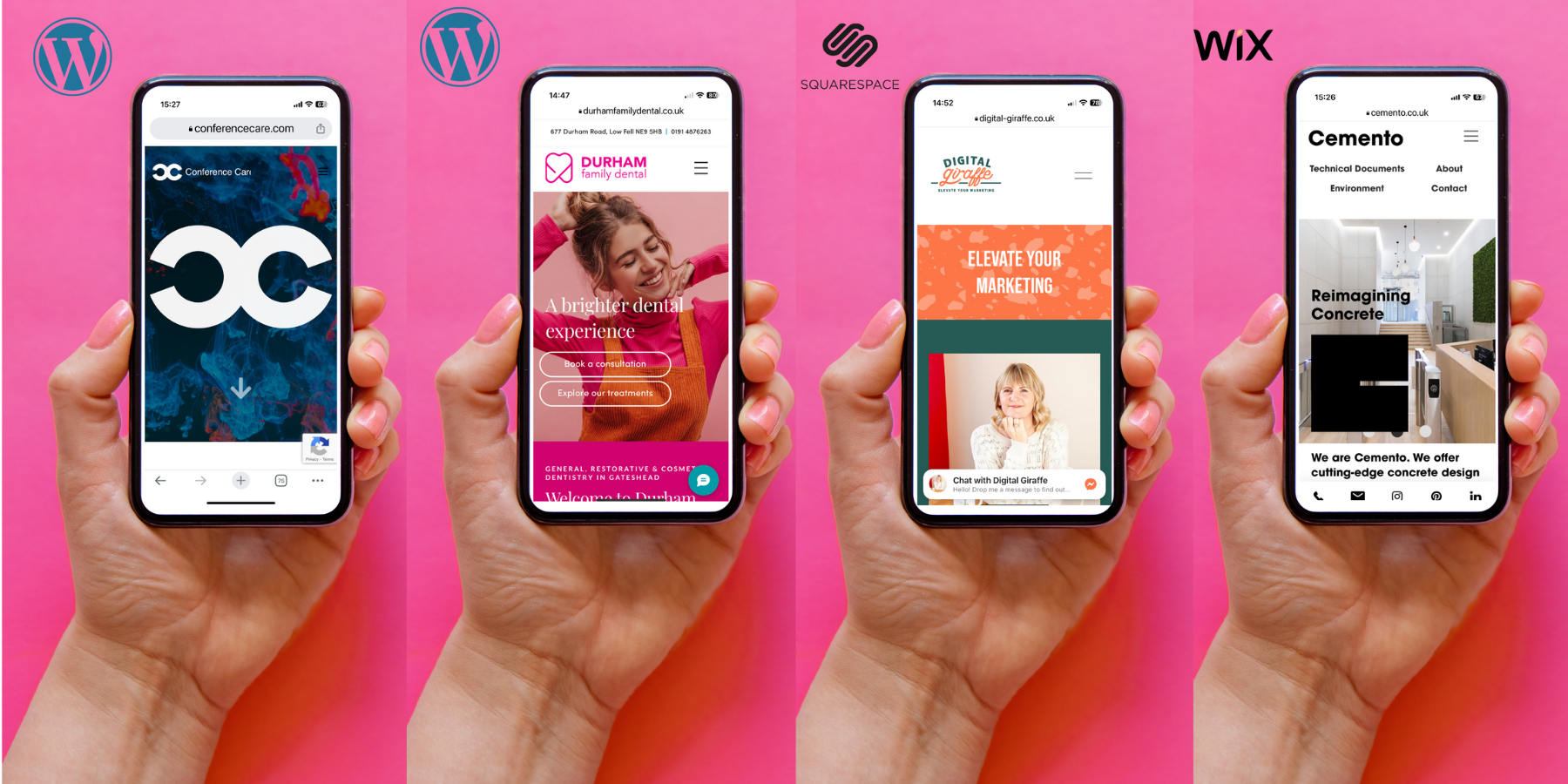 Hosting is one of the most critical parts of a website. We host and maintain WordPress websites on our own servers.
Secure cloud based servers  – Choose the appropriate level of support for you.. 
Are you, Simple, Typical or All in.. 
Want a website but start up funds tight?
Don't worry we have got your back.
Check out the 100 & 200 Quid Clubs  
Website already perfect?
Gotcha. Here's the other ways we can help